Black & White Rings Kit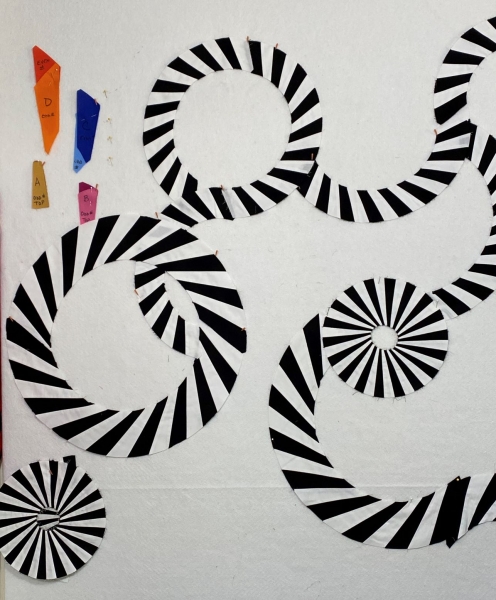 Let your imagination soar with this black and white batik laser cut kit. There are extra pieces to provide an opportunity to make surpentine as welll as ring shapes. Background fabric is not included. The possibilities are endless!!
There are even freezer paper templates and extra fabric to help your project succeed.
Please send me a picture of your finished design.
Please note: the cost of the kit is $52.95 plus shipping in the US $15. Total cost: $67.95