Bodacious Quilts - Book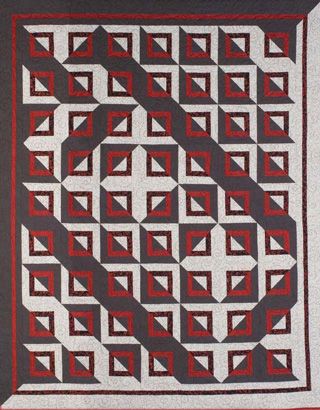 Bodacious Quilts uses two, three or four fabrics to create this one block design. Directions for each quilt include four different block sizes: 4 1/2", 6", 7 1/2", and 9". The fun begins with designing your own unique quilt, the possibilities are endless.

The one-day class focuses on accuracy in cutting, sewing, and pressing. A 90 degree triangle ruler is needed, we recommend an Omnigrid 98L.