Magic Mountains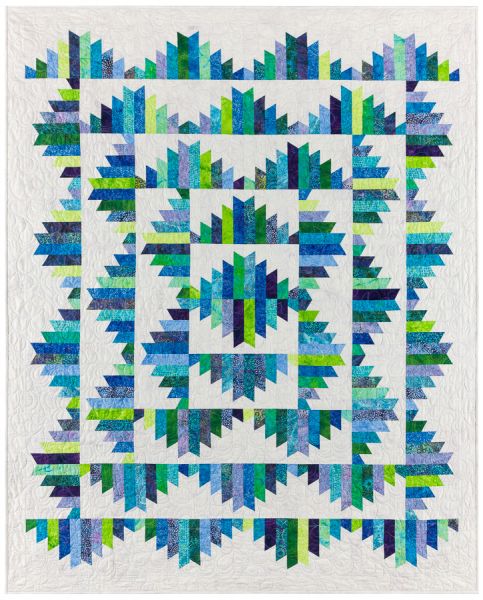 Grab your favorite 10" square pack and lets have some fun! A cutting guide is includes so you get the perfect angle every time. Stack your squares and background squares, cut using the guide, sew two pieces together.
Cut them up again! Shuffle, stir, toss, or just mix them up! Sew the pieces into blocks.
Design Wall here we come! Now the real fun begins because now you get to create your unique design. Several layouts are included in the pattern to get you started. Be traditional or outrageous, just remember to have fun!