Rings of Change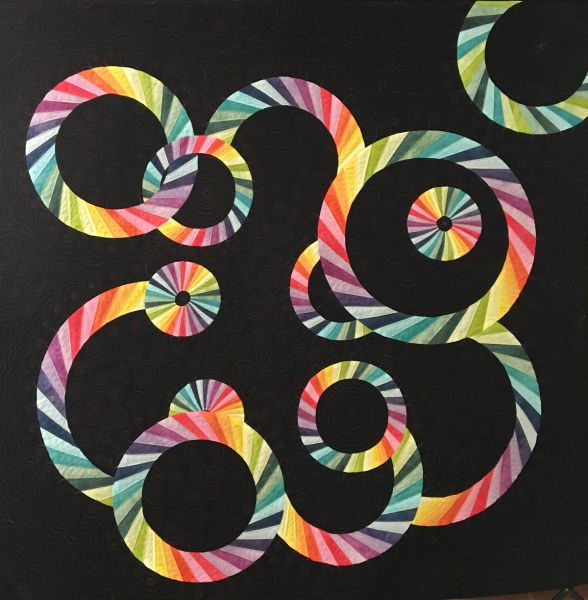 Create a unique design from the rings made with the use of 4 acrylic templates that are included in the pattern. No two quilts will be alike. Make the rings, determine the size of the background you want and then head to the design wall or floor to play with the rings. Be advised when sewing Ring A, sew from the narrow end first. Once you have a design you like then top-stitch the rings onto the background.
Beware, it is adicting! But lots of fun!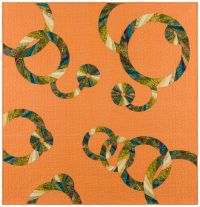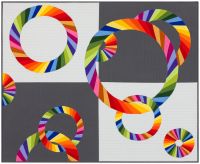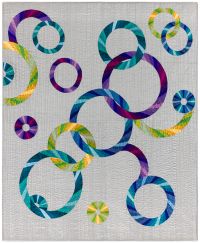 64" x 64" 45" x 54" 70" x 82"