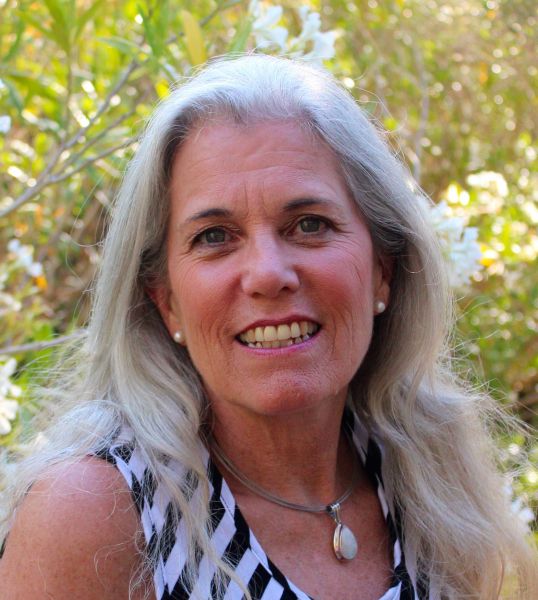 Colleen Granger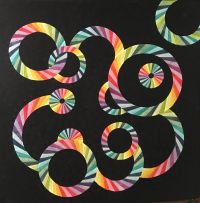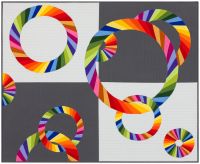 Welcome to Sew Little Time Quilting
For those who don't know me, my name is Colleen Granger and I am a quilt-aholic. I am also one of those people who love what they do...I am a quilter! I am an author, designer, teacher, quilt maker, and long arm machine quilter. You can usually find me playing with fabric somewhere between Alaska and California and beyond. I travel to teach and I get to meet the nicest people. In 2020 I began Zooming! So for now I travel virtually. It's been interesting to say the least.
As an instructor and designer it is my goal to break projects down to their easiest form of construction so that everyone can be successful. While I am sure that I am not 100%, I do strive to make my books and projects easy to construct, but to make them look difficult.
I would like to welcome you to my website. If you have any questions please feel free to contact me at colleen@sewlittletimequilting.com, or click on the Contact Us button above.
Rings of Change my most popular design (black background) hung at Pacific International in October 2018 in the New Quilts of Northern California exhibit. It was then juried in and hung at Road to California in January 2019. While it was "on the road" I wanted to make another one with a slightly modern feel. So I gathered up some American Made Brand solids and created Rings of Change II. It traveled to Nashville and was displayed in Clothworks' booth (manufacturer of American Made Brand fabrics) at Quilt Con.
The pattern with acrylic templates is available in my store. Laser cut kits are also available on-line in either batik (black background approximately 64"x64") or American Made Brand with the light gray/dark gray background (approximately 40"x54"). Check out the pattern/acrylic template in the store under the Pattern/Book tab. Kits are available in the store under the Kit/AMB tab.
Now available are Black and White Batik laser cut kits. Click on the link. There is even extra fabric so you can create your masterpiece!
New and exciting
YouTube Channel is up and running. Check out Tazlina Sunset an adventure with partial seams.
Learn to make Bordered Placemats now on YouTube. https://www.youtube.com/watch?v=v1ekv3iEKIQ&t=346s click on this link to go to YouTube.
Have you ever made a Mystery Quilt? What is a Mystery Quilt? The short answer is: it is when you receive fabric and cutting requirements but you have no clue as to what the quilt will look like until it is done. There are many different styles: traditional with only one or two layouts; scrappy with a bunch of different possibilities; and a combination of the two. Clues along the way can help you pick your fabrics. Usually the largest amount of fabric is for the background the other fabrics are accents. Line up your fabrics and make sure that each fabric has a "voice" and holds its own. Then shuffle the fabrics around and again make sure they all hold their own. This will help your project be successful. Fabrics that blend together are not usually recommended in a mystery. Therefore, make sure you read all the directions before you pull/purchase fabrics.
Go Ask Martha is our first YouTube Mystery.
I host three UFO Retreats each year in Duncans Mills along the beautiful Russian River. For 2023 they will be May 18-22, September 7-12, and November 9-13. People get lots of things done, start new projects, and make new friends and acquaintances. It is so inspiring to be at a retreat and see what others are doing. Besides we have fun! Eat lots!! You just can't have a bad time among a bunch of quilters.
Visit our store for our latest patterns, books and more.
For Wholesale inquiries please contact us at (415) 686-6067 to place an order or to set up your account.