April's Trip Jacket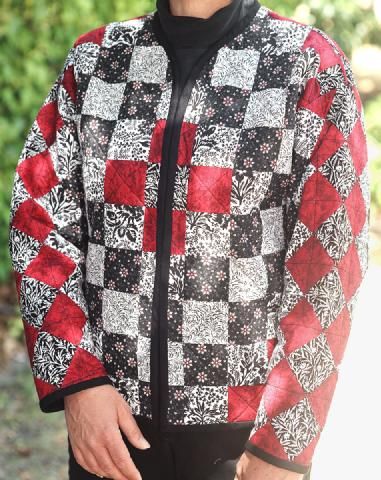 April's Trip Around the World Jacket uses five fabrics, quilt fuse gridded fusible interfacing to make the layout, and a sweatshirt as a foundation. For the sleeves the design is laid out on point, see photo. Add some easy machine quilting and hidden pockets to make this delightful design.

This should be a two day class or retreat project.

Before you begin, try on your pre-shrunk sweatshirt and make sure you can pinch at least an inch of fabric under each arm. If you can't pinch an inch on both sides then the jacket when finished will probably be too small.

Tall sweatshirts are available on our website.