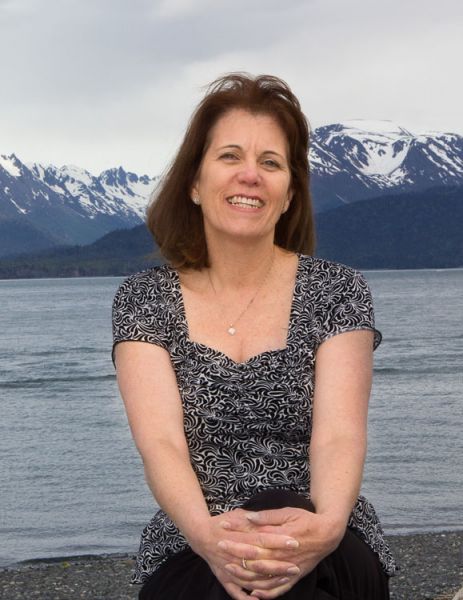 Small designs are from Bodacious Quilts book.
Welcome!
This is the place for people who love fabric and aren't afraid to use it.
Hi, my name is Colleen Granger and I am a quilt-aholic. I am also one of those people who love what they do...I am a quilter! I am an author, designer, teacher, quilt maker, and long arm machine quilter. You can usually find me playing with fabric somewhere between Alaska and California and beyond. I travel to teach and I get to meet the nicest people.
As an instructor and designer it is my goal to break projects down to their easiest form of construction so that everyone can be successful. While I am sure that I am not 100%, I do strive to make my books and projects easy to construct, but to make them look difficult.
I would like to welcome you to my website. If you have any questions please feel free to contact me at colleen@sewlittletimequilting.com, or click on the Contact Us button above.
For those of you new to sewing or quilting, quilting lets you create cozy covers to snuggle under on the couch or in bed and one-of-a-kind wall art and decorative accessories. Let me help you get started with:
It maybe hip to be square... but round is definitely where it's at!
Circle Quilts shown above, was published by C&T. It features round quilts that are paper pieced using the strip piecing technique. You can leave the designs round or finish them in a square or rectangular setting. If you want to try something different, how about a table runner, pillow, or place mats all with curve appeal. Ask for it by name at your favorite quilt shop. If they don't have it, then check out our store at the link below.
My latest booklet is called Room with a View. Use one of those beautiful panels on the market today and add a window frame to create a warm and inviting view to enjoy day and night. I use Quilt Shaper, available in the store, to hold the curved area so all you need is a hanging sleeve.
Don't forget to check out my latest product The Quilterly Murder Mystery Game, similar to the game of Clue without a board, pieces, etc. It is designed to be used in conjunction with a mystery quilt pattern. Get new game cards with each step of the mystery quilt pattern. It can be used in a group as small as 4 or 5, or I have taught a mystery quilt with 20 people...just add more decks of cards. Each game comes with two decks, enough cards for up to 10 players. It is a lot of fun! When teaching it at shops the shop awards a $50 gift certificate to the Super Sleuth. If you are playing it with your mini-group have each player contribute something for the winner as added incentive. Just have fun!
Visit our store for our latest patterns, books and more.
For Wholesale inquiries, some product are available from Checkers or United Notions, otherwise please contact us at (415) 686-6067 to place an order or to set up your account.